VAC-9890 Country Manager
Multiple locations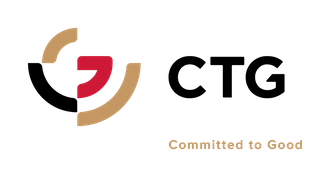 Organization: CTG - Committed To Good
Location: Multiple locations
Grade: Mid level - Mid level consultancy
Occupational Groups:

Children's rights (health and protection)
Project and Programme Management
Managerial positions

Closing Date: 2023-12-31
Job description

CTG overview

CTG staff and support humanitarian projects in fragile and conflict-affected countries around the world, providing a rapid and cost-effective service for development and humanitarian missions. With past performance in 17 countries – from the Middle East, Africa, Europe, and Asia, we have placed more than 20,000 staff all over the world since operations began in 2006.

CTG recruits, deploys and manages the right people with the right skills to implement humanitarian and development projects, from cleaners to obstetricians, and mechanics to infection specialists, we're skilled in emergency response to crises such as the Ebola outbreak in West Africa. Key to successful project delivery is the ability to mobilise at speed; CTG can source and deploy anyone, anywhere, in less than 2 weeks and have done so in 48 hours on a number of occasions.

Through our efficient and agile HR, logistical and operational services, CTG saves multilateral organisations time and money. We handle all our clients' HR related issues, so they are free to focus on their core services.

Visit www.ctg.org to find out more

Overview of position

This advertisement is being raised for roster / talent pool building purposes only. This is not a live requirement at the moment. Candidates are encouraged to apply for the role should they wish to be added to CTG's Country Manager roster.

Role objectives

CTG has a requirement for a dynamic & experienced self starting manager who can lead the current operations, build & maintain close relationships with our clients & oversee the Duty of Care (DOC) for our staff. The Country Manager (CM), is a critical to achieving CTG's vision of being the leading partner for humanitarian staffing solutions in the country of operations. The CM has a wide & challenging remit, ranging from business development to legal & compliance, financial oversight, staff care & development, incident management, reporting & general business management. It requires a generalist with a strong customer service mindset, calm, steady leadership skills, exceptional cultural sensitivity a diplomacy.

Operations management:

It is the responsibility of the CM to manage the immediate response for any unplanned, in country client meetings & act as CTG's representative, in relations to project expansion, issues, problems & general day to day client relationship management, working with our client's staff to expand the services provided to their organization & updating them on new CTG initiatives & services. 

Coordinate the in country procurement for operational offices. 

Ensure the account management team have the appropriate induction training national & international staff are then correctly briefed on the country of service, local laws & environment, security, safety, the client & CTG's role prior to contract commencement / mobilization. 

Oversee all asset management, including staffing, equipment (generators, utilities, internet, etc.), furniture, guesthouse rentals / arrangements, security, driver tasks & other matters are all managed efficiently & within budgetary constraints.

Business development:

Lead business development in country of operation, including preparing bid submissions with support from the bid teams. 

Conduct detailed market, competitor analysis & develop the business strategy. 

Develop & maintain a strong network of business relationships across a range of stakeholders. 

Continuously monitor the local market for business opportunities & relay to HQ.

Client liaison & relationship management:

Provide oversight to current client relationships to ensure that customer needs are satisfied. 

Ensure contractual compliance on all current & future contracts. 

Conduct monthly client project reviews face to face with each client.

Duty of Care (DOC) / Security:

In conjunction with CTG's Global Head of Security & DOC, with support from the Field Security Officer, ensure CTG is providing excellent duty of care to all consultants. 

Ensure operational, evacuation & security SOPs are maintained to ensure they meet current demands of our clients in support of CTG international consultants & identify local safe havens in all areas of operations. 

Support Field Security Officer with crisis management, including evacuation & medical assistance, of both CTG staff & consultants operating in country. 

Serve as the security focal point in country & monitor security situations, in liaison with local authorities, local national staff & any other appropriate sources. 

Support Field Security Officer to provide security guidance & advice to our consultants & staff, both internationals & locals alike. 

Ensure all consultant's Tayo profiles are up to date, especially their DOC documents.

Finance & budget management:

Working with the CTG's Financial Controller, manage annual budgets & future budgets.

Monitor cash flow closely & forecast problems in good time. 

Assess & manage financial risk in conjunction with the finance department. 

Responsible for any procurement & purchasing, ensuring budgets are not exceeded. 

In addition, ensure that all suppliers provide the best price solutions, ensuring 3 competitive quotations are received for procurement over the minimum threshold set by the authority matrix.

Legal:

Ensure all business operations are conducted within national & international laws & regulations.

Oversee management of local contracts for provision of a variety of services, including lease agreements & service providers.

Resolve any staff or consultant disputes & disagreements, as well as enforce disciplinary measures as necessary, in liaison with the Director of Operation & Legal Associate.

Conducting formal investigations into incidents, operational, disciplinary or administrative as required.

Responsible for maintaining the business's legal establishment in country, dealing with Ministries of Labor, Finance, Foreign Affairs & other govt. bodies / establishments to ensure CTG's legal registration, taxation & financial affairs are effectively managed, compliant & implemented with due considerations to business continuity.

Marketing & communications:

Provide support as needed to the marketing & communications Team in regard to country specific marketing & communications materials.

Identify great DILO (Day In the Life Of) stories to bring our amazing consultants' work to the fore & help make our consultants feel a sense of pride for working with CTG.

Staff management:

Ensure staff & consultant morale is maintained.

Conduct performance evaluations for permanent CTG staff that are under your direct management.

Upon appointment, train & throughout employment, mentor, all staff to provide the turnkey & niche HR capabilities which CTG has agreed to provide to each client under their portfolio.

Liaison with the CTG HR Officer on all personnel management matters for all permanent staff, dealing with TOR / appointment planning, recruitment, contracting, grievances & dismissals, performance monitoring, pay rises / promotions, annual leave planning, visas / work permits & any other personnel management item for internal permanent staff members in country.

Project reporting

The Country Manager will directly report to the Chief Operating Officer.

Key competencies

Bachelor's Degree in in Business Management, International Relations, Social Sciences or related field is required.

Minimum of 5 years of demonstrable HR experience & / or minimum of 7 years of demonstrable relevant project management experience.

Minimum of 5 years of experience in the Middle East & / or Africa.

Fluency in English is essential.

Relevant local language skills are desirable.

Required competencies:

Project management. 

Client management. 

Accountability. 

Leadership. 

Innovative & solution based thinking. 

Designing & implementation of process improvements. 

Training experience.

Stakeholder management. 

Excellent written & oral communication skills in English (other language skills a benefit). 

Strong interpersonal skills. 

Comprehensive capabilities in MS Office (Word, Excel, PowerPoint, Outlook). 

The ability to work on own initiative & to tight deadlines. 

Flexibility & adaptability to manage a range of different tasks & to work extra hours to meet deadlines. 

Experience working in austere & challenging environments.

Team management

This role requires strong experience in managing teams & running country operations.

Further information

This advertisement is being raised for roster / talent pool building purposes only.

This is not a live requirement at the moment. Candidates are encouraged to apply for the role should they wish to be added to CTG's Country Manager roster.

Qualified female candidates are encouraged to apply for this role.

Disclaimer:
· At no stage of the recruitment process will CTG ask candidates for a fee. This includes during the application stage, interview, assessment and training.
· CTG has a zero tolerance to Sexual Exploitation and Abuse (SEA) which is outlined in its Code of Conduct. Protection from SEA is everyone's responsibility and all staff are required to adhere to CTG's Code of Conduct at all times.